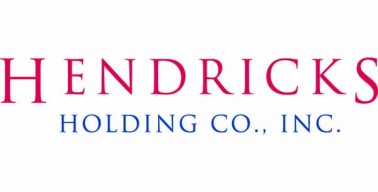 Hendricks Holding Company, Inc. Acquires a Minority Stake in Composite Panel Systems, LLC
Strategic Investment Provides Growth Capital to the Fast-Growing, Disruptive Technology Building Products Company
Eagle River, WI – Wisconsin based Composite Panels Systems, LLC (CPS) has announced that Hendricks Holding Company, Inc. (HHC) of Beloit, WI, has acquired a minority stake in CPS. CPS Managing Member, Glenn Schiffmann, views this investment and strategic relationship as an opportunity to further assist our innovative management team with the full commercialization of this truly disruptive new building products technology. HHC joins an esteemed group of two publicly held industry titans, Ashland (NYSE:ASH) and Owens Corning (NYSE: OC) in addition to Fiber-Tech Industries, who have all forged a strategic relationship with CPS.
CPS has secured national, third party, building code compliance certification through NTA, Inc. for CPS's patent protected EPITOME QUALITY Foundation Walls. Epitome wall systems are a cost effective replacement for current concrete applications for basement, below ground foundational wall systems. Epitome walls are structurally stronger, water resistant, fire resistant, carry a higher insulation R-factor and most importantly, require significantly less labor hours to install versus a poured or concrete block basement foundation. HHC's President, Mike Willms, puts it this way "The EPITOME Foundation Wall opportunity offers benefits to every stakeholder in the value chain, not the least of which is improved productivity and labor savings for builders but also increased square footage of 'real' lower level living space for homeowners. It's easy to see why HHC would partner with such an
innovative organization".
HHC's CEO, Brent Fox adds, "With HHC's vast knowledge of the building and construction markets, we look forward to collaborating with CPS' current management team to successfully bring the EPITOME foundation wall system to residential home builders across the country."
CPS has installed EPITOME foundations in more than 16 states and that list continues to grow by the week. "As we begin to raise awareness of the product, moreover, how it solves the age old basement issues we homeowners and builders have been living with for centuries, we are confident EPITOME will become as common as composite decking in the very near future", says Schiffmann. To experience the benefits first-hand visit us on-line at CompositePanelSystems.com or make the trip to Eagle River, Wisconsin and tour the all-new EPITOME foundation model for seeing is one thing, experiencing it will make you a believer.